Are you searching for an Amazing Voice for your next project?
Would you like someone experienced, innovative, and easy to direct?
Then email me your next script or ...

Just Call Me: 1-800-THE-VOICE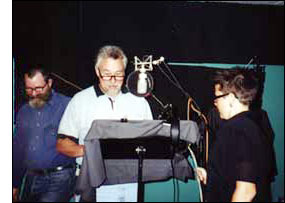 I offer a broadcast quality digital studio with a phone patch, so you can easily direct recording sessions from wherever you are. I can .ftp audio files directly to you in any format you need ... for those tight deadlines and quick turnarounds.

Emmy Award Nominated Narrator. I've had the pleasure of recording for the NFL, 7-11, Korbel, Chevron, Raleys, the U.S. Air Force, The Mikado, American Home Shield, the Oakland A's, Ford, Toyota, Phillips, Hakusan Sake, Lawry's, Pacific Gas & Electric, Pacific Bell, The Secret, Nexxus, PBS, CBS affiliate KPIX Channel 5 in San Francisco, and KFTY Channel 50 in the North Bay.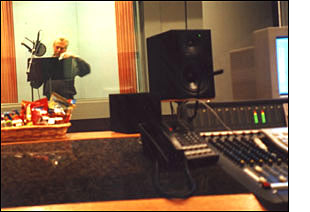 Let's work together to create effective commercials, corporate videos, online tutorials, websites, phone apps and more. If you already have a script or just want to discuss your upcoming project, feel free to send me an email, or ...

Just Call Me: 1-800-THE-VOICE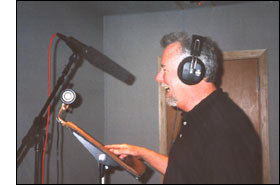 My Wicked Past: Produced and directed over 1,000 television commercials in Northern California and much of the country. Reported for CNN. Cast extras for Francis Ford Coppola and Conrad Hall. Played guitar with Peter Coyote on the Disney Channel. Performed close-up Magic for George Lucas, Charles Schulz, The Bohemian Club and The Magic Castle. Directed John Madden in a commercial for Furr's Cafeterias, and served on the Sonoma County Film and Video Commission.

I look forward to working with you!